Top quality insurance claim repairs and/or rebuilds
Premium Projects is a home developer and construction business, providing comprehensive home development services, varying from maintenance repairs to full demolition and complete rebuilds. As well as our general services, we also provide reliable services to some of Calgary and surrounding areas' most known insurance companies.
At Premium Projects we deliver top quality insurance claim repairs and/or rebuilds, providing exceptional service on every project we are hired for. We aim to ensure clear and consistent communication with all of our customers throughout our project timelines, regardless of the project size.
Premium Projects was established with integrity as the backbone of our business and we aim to offer our customers comprehensive service and complete satisfaction on every service we provide.
Major rebuilds
If you are looking to demolish your existing home and rebuild from the ground up, then you have happened upon the right place. Our team at Premium Projects has extensive experience with major home rebuilds. We are a full-service construction and home development business which means that if you move forward with us, we will perform and manage every step of your rebuild, from demolition to final cleanup.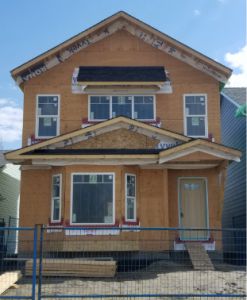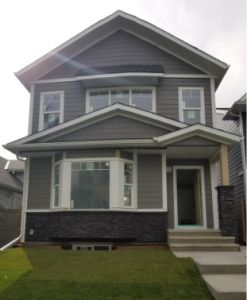 Insurance rebuilds
Unfortunately, disaster can strike at any time, uprooting your home and your life. Losing your belongings to an unforeseen circumstance can often feel quite defeating leaving you unsure of what the future may hold. Luckily, that is where we step in. As a full-service construction company that offers all-inclusive rebuild services, we can repair and rebuild your home from the ground up. Our team of trusted professionals has widespread experience with home rebuilds, and work tirelessly to "rebuild" your life. We hope to take the stress off of you and provide clear concise communication throughout the time we are working together.
What does an insurance rebuild look like?
Many of our major rebuild projects come through insurance claims. For us, it begins with taking on projects we know our services can fulfill and once we receive the project, we will work alongside the insurance company and the homeowner to determine how and when the services are provided. There are a lot of steps and pieces to the puzzle that have to be considered when working through a claim; however, as the business provider, our goal is to take as much of the stress off of the homeowner as possible.
How long does a rebuild take?
Timelines for rebuilds will vary from project to project; however, at Premium Projects once an allotted timeline is set we meet our goal while adhering to the requirements of the insurance company. One of the main things that sets us apart from other construction businesses is our team performs every step of the rebuild, including the demolition and clean up. We are a certified, dependable, considerate, and trustworthy business that has a great reputation within our community, here are a few of our testimonials.
Contact us